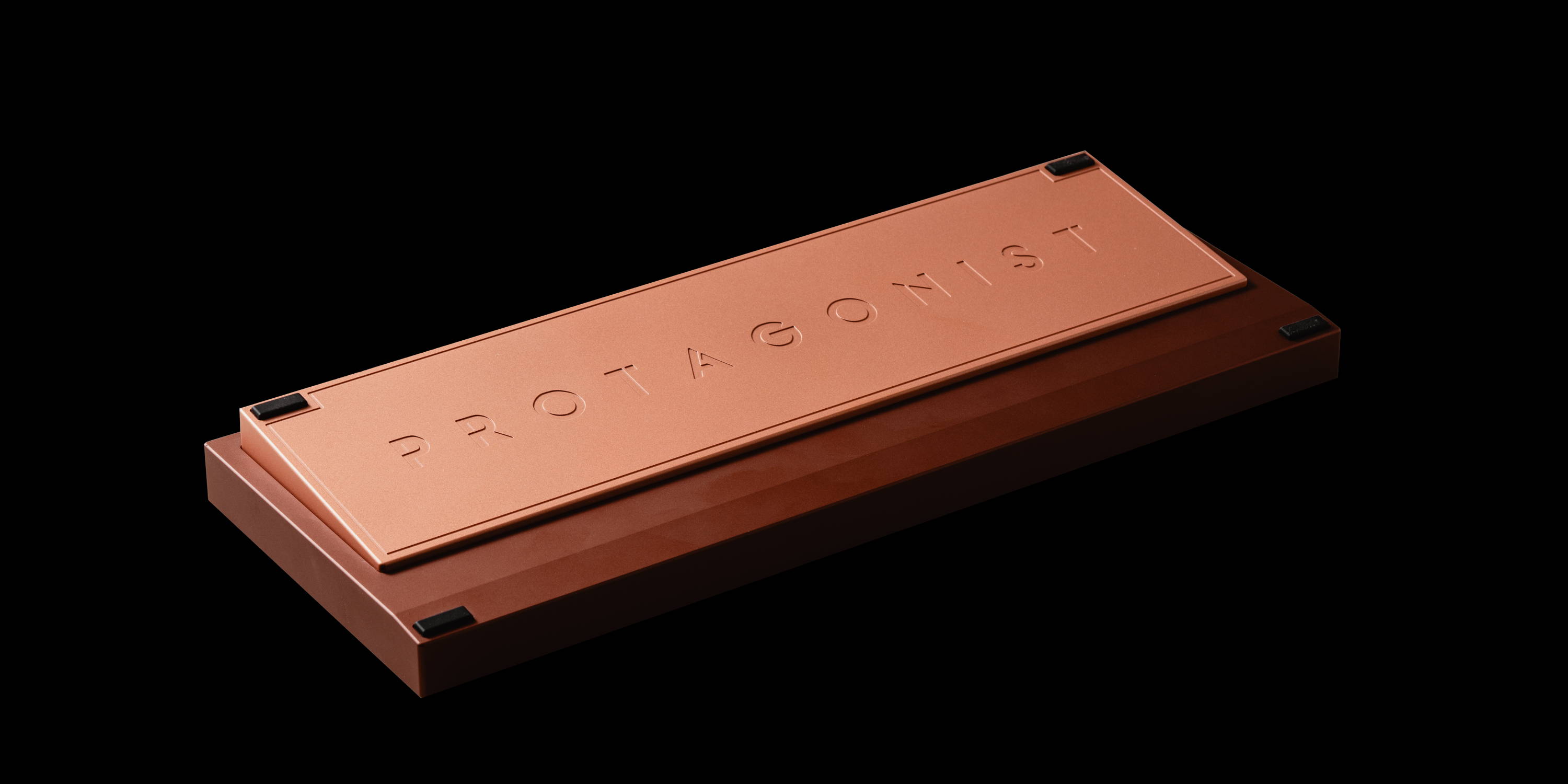 Our first propietary keyboard is coming soon...
Enter the interest check to provide feedback.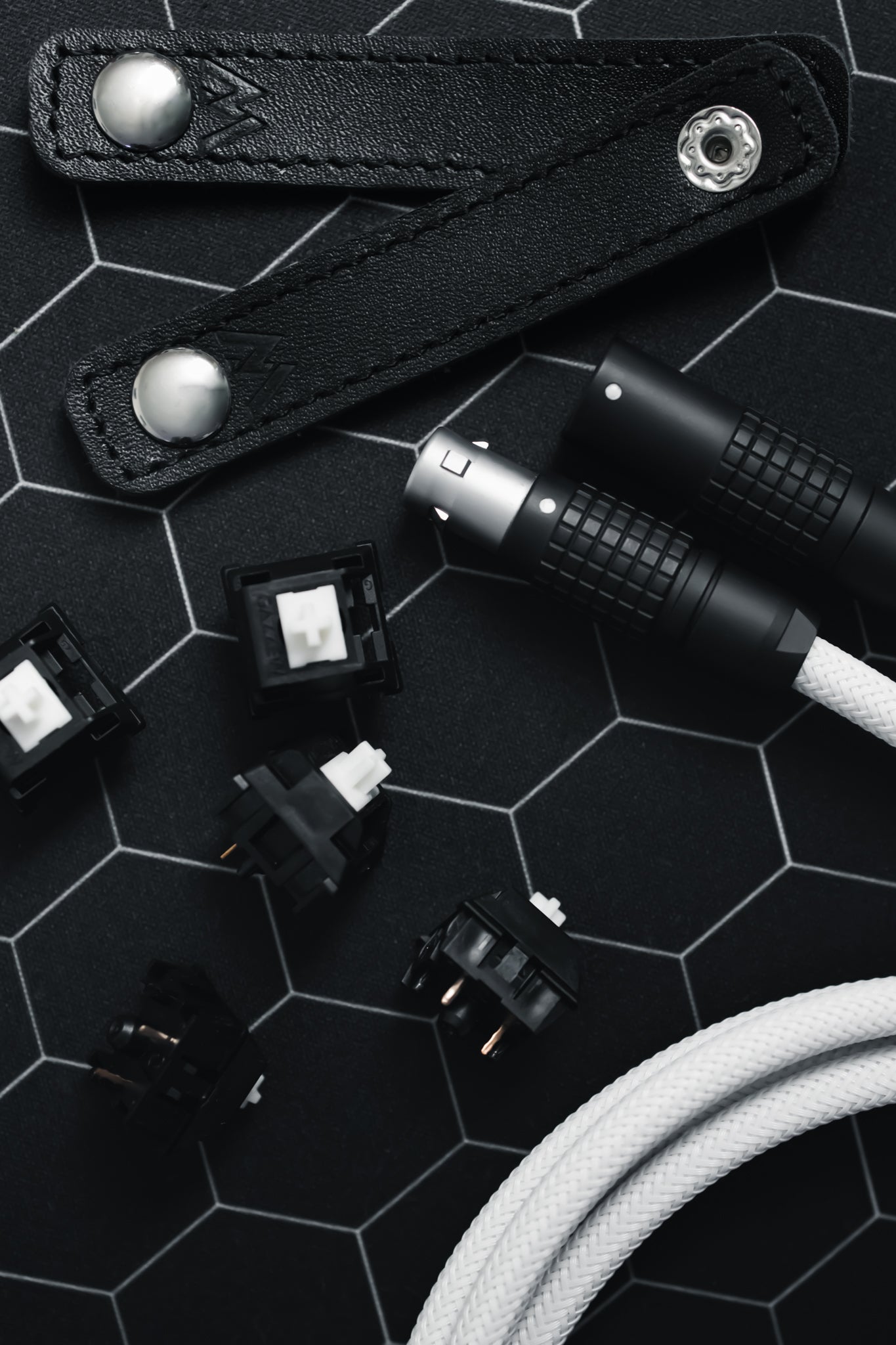 CUSTOM CABLES FOR MECHANICAL KEYBOARDS
Another cable company? Not quite. Built with handpicked premium materials vetted through years of experience and the tightest PET weave of any sleeving used in the industry.
Stop wrapping your cables in shoelace.
SHOP
IN A WEAVE OF OUR OWN
Not all sleeving is made equal. We are one of the few artisans using MDPC-X's new XTC line, which is specifically designed for peripherals in mind. There is simply no other material on the planet that has a tigher weave, without compromise, period. That means cable bleed is minimal, can be used as a tool to alter the luminance of a color, and there are no imperfections as a result of the tighter composite. You can pickup some yourself here.
DIY & COMPONENTS

Feel like doing it yourself? Check out our DIY kits and spare parts collection.

SHOP

ONE-CLICK SOLUTIONS

Overwhelmed? Check out our 'one-click solutions' to snag a combination you like or to get inspired.

CHECK IT OUT
come hang out...
We want to hear what you have to say. For the best place to provide input, ask questions, and make specific requests; join our Discord!
WHY WIRED IN?
SEE THE DIFFERENCE.

We are an authorized retailer for MDPC-X sleeved mechanical keyboard cables.

While we have all sleeving options available, we primarily use MDPC-X XTC which is MDPC-X's newest line with peripherals in mind. XTC has a tighter weave. This means a better aesthetic and little to no 'cable bleed'.

Even still, we use thick white or black insolated USB cable underneath to ensure the colors are properly represented and you get a thick, truly single sleeve (never double wrapped), completed cable.

In other words, when you order XXX White, you get XXX White. Not a muted white because the black cable is mixing with the sleeving's colorway.
FEEL THE DIFFERENCE

Due to it's tight PET filament weave, it does not need to be stretched over the cable to get a snug fit. That means the sleeving feels like it is one with the cable, not that it is just covering the cable.

Also, it holds its shape extremely well, making coils that much springier and longlasting.

From the moment you get your hands on your new cable, you can feel the difference. From the smooth but textured finish, to the durable but miliable weave. It truly is something you just need to see in person. We guarantee it will set a new standard for your keyboard. We can't wait to see your pictures and the creativity it brings to your setup.
MADE WITH LOVE

I have experience building PCs and sleeving PSU cables for almost 20 years. Way before it was this easy to source materials and the communities were this large.

I was a frequent member of GeekHack back when Clack was the only Artisan in town, and I have the first YouTube video of a mechanical keyboard review. That was my HHKB Type-S review from 10 years ago you can checkout on my channel. I absolutely love this genre, the community, and I am flabergasted by what it has become.

Also, I am obsessed with cables. As a perfectionist who is always meticulously configuring my setup, I realized long ago that the key was cable management. It is the thing often overlooked but almost always separates a pro setup from a novice's.

Even still, seeing some cables is unavoidable. And that is from someone who literally tore down his walls just so I could run everything behind them, putting patch panels and keystones everywhere. But, with good cable management, and super clean cables where visible, it can not only take your setup to the next level, but add a unique element that will have you surprisingly avoiding wireless for the security and aesthetic of hardline.

With all that said, what you are getting when you order from me, is someone who understands what it takes. Someone who will melt a small piece of clear shrinkwrap around the solder joints because I want every single thing to be perfect, even in places you can't see. Seriously, sometimes my attention to detail will have me spending more time than it's "worth", but it's worth it to me. Because, I know my creation is going to bring joy to someone else and it is an honor to be featured on someone else's desk. At the end of the day, that makes me happier than most would believe. To share something I love with someone else and not only contribute to the setup they're building, but the community that has brought me so much joy as well over the years.

Putting love into this craft is the LEAST I can do.
COMMITTMENT / COMMUNICATION / COMMUNITY

As someone who was also a salesperson for many years, I understand the importance of building relationships with my customers and being communicative. If you have any questions, concerns, special requests, or just want to chop it up--never hesitate to reach out.

I want this to be a place where you can not only purchase custom products, but join a growing community where expertise, experience, and knowledge is shared. I have no interest in keeping secrets and the amount of help I have gotten from others who would be considered "competition", has been beyond inspiring.

Besides Discord, there will eventually be a link to a stream where you can tune in and see me building cables so you can see how it's done, ask questions, and engage with others who share a similar interest. We want this to grow into offering other innovative ventures within the space as well, so stay tuned.

But, the most important thing is I will remain committed to your project and to helping you achieve the desired aesthetic. Where to others you're just a number, to me you're a client and it is my job to make sure you're taken care of from start to finish.

All produts will be handmade and vigerously tested before being sent to customers. I promise not one person will receive a "good enough" result.