The Protagonist, by Wired In, is a 60% keyboard designed with modularity and a modern, minimalist aesthetic, in mind.
Endless possibilities.
Infinite value.

With a three dimensional "Keyframe", the possibilities are virtually endless. Between exchanging the 'Keyframe' for different layouts, different material options, as well as in-house Cerakote colors; there is no limit to the level of personalization.
The Protagonist will start at $399 (subject to change).
The Protag, for short, is mounted with a leaf spring semi-proprietary grommet system that is customizable via varying gasket hardness. This allows for a beautiful sound profile right out of the box with the ability to perfectly tailor it to your typing preference.
Interchangeable 'Keyframe' with only 4 screws
Endless customization with our in-house Cerakote offerings
RGB Underglow
Hidden Case Screws
Hidden Daughterboard routing channel
Hefty weight for a premium feel
Insane value without sacrificing quality due to multiplying color combinations via limited extras.
The PCB is QMK and VIA compatible. Designed by veteran Gondolindrim.
Both solder and hotswap variants have all available layout options.
Semi-propietary leaf spring grommet mounting system with different hardness options. Customize your typing experience.
Tons of RGB LEDs underneath the PCB for a smooth transition between colors and a gorgeously diffused underglow.
We prioritized what matters most. With very experienced engineering, this board sounds and feels just as good, or better, than the best of them.
Case Options:

Anodized, e-coat, or Polycarbonate
Black, Silver, Cream, Coffee, Pastel Blue, Lavender
Black Cherry Cerakote, Pastel Pink Cerakote, Light Botanical Cerakote, Dark Botanical Cerakote, USMC Red Cerakote, Carbon Grey, Copper Cerakote (Aluminum), McFlurry

Keyframe Options:

Anodized, e-coat, or Polycarbonate
Black, Silver, Cream, Coffee, Pastel Blue, Lavender
Black Cherry (Cerakote), Pastel Pink (Cerakote), Light Botanical (Cerakote), Dark Botanical (Cerakote), USMC Red (Cerakote), Carbon Grey (Cerakote), Copper (Cerakote Aluminum), McFlurry (Cerakote)

Weight Options:

Aluminum (coated or any case/Keyframe color)
Stainless Steel (coated or any case/Keyframe color)
Brass
Copper

Plate Options:

POM, FR4, Aluminum, Carbon Fiber, Copper

PCB:

1.6mm, USB-C, Hotswap or Solder, QMK/VIA support
Designed by Gondolindrim

Typing Angle: 7 Degrees

Mount: Semi-propietary grommet mount

Dimensions: 126.2mm x 316.7mm

Front Height: 18.8mm

Weight: 4 - 5.8lbs (assembled)

(1) 6063 Anodized aluminum "keyframe"
(1) 6063 Anodized aluminum bottom housing
(1) Weight (choice of material and finish)
(1) Protagonist60 solderable or hotswap PCB
(1) 5052 Anodized Aluminum Plate
(12) 60a Gaskets
(1) C4 DB and Ez-mate to JST cable
(1) Protagonist carry case
(1) Hex driver
Necessary screws, feet, and other accessories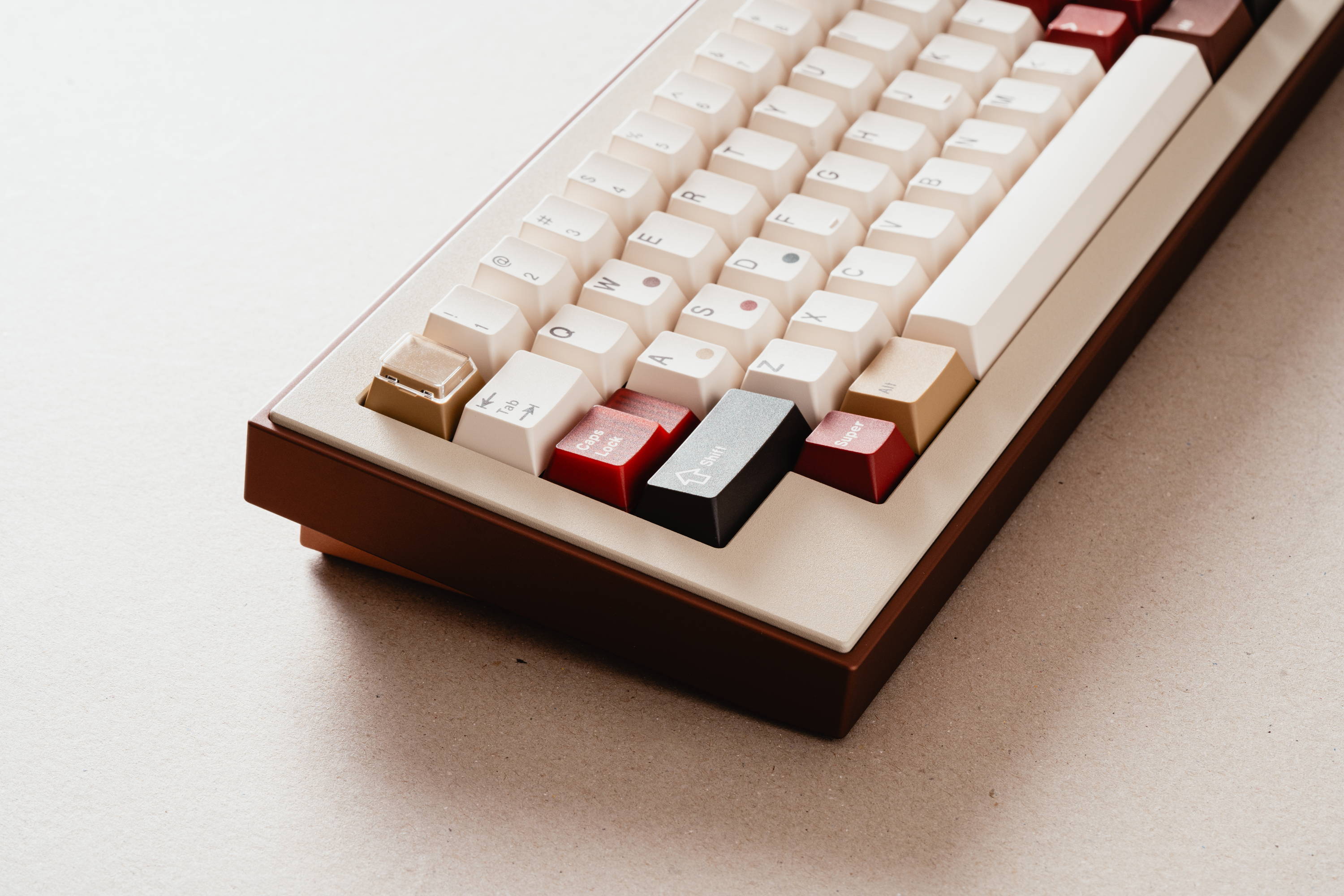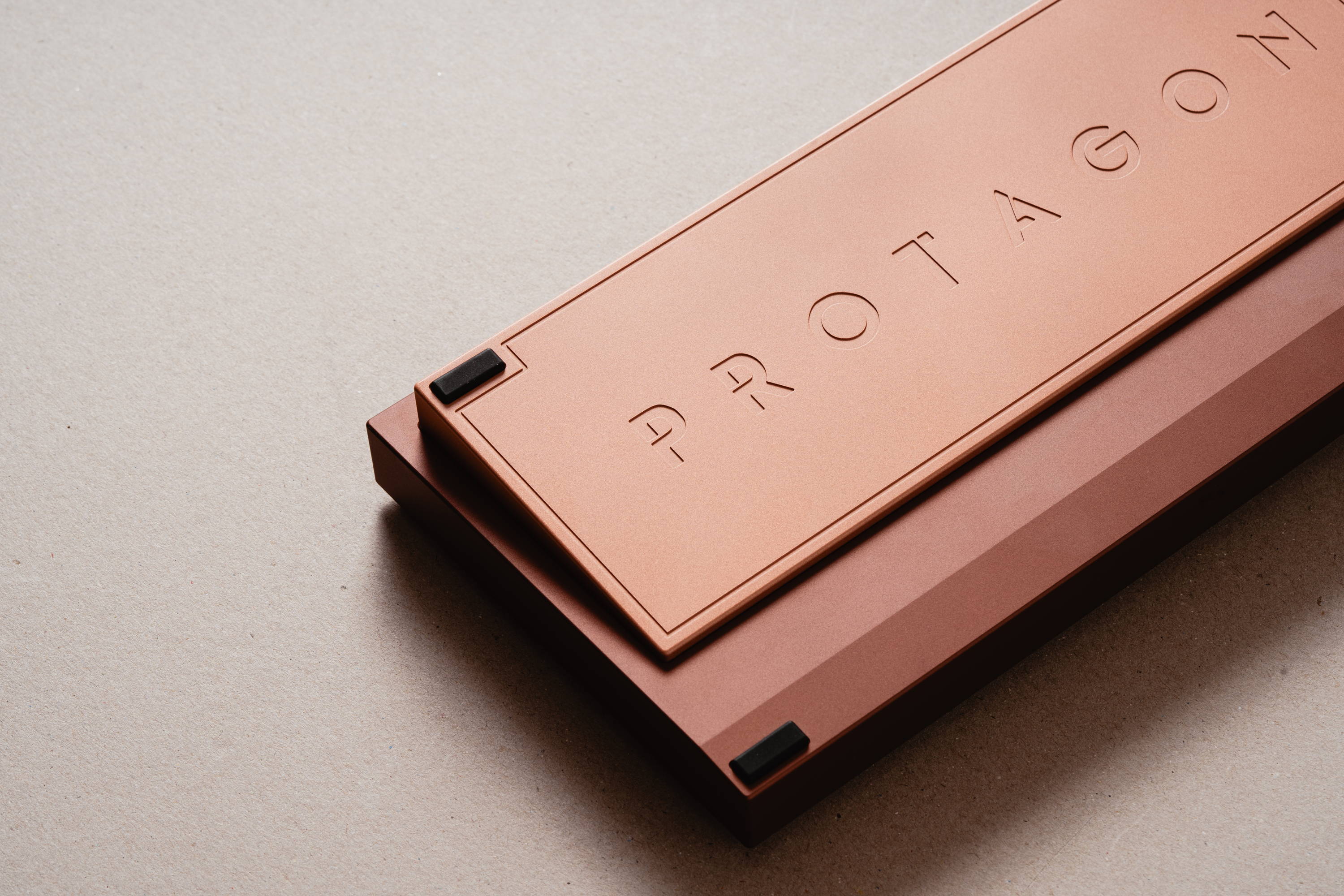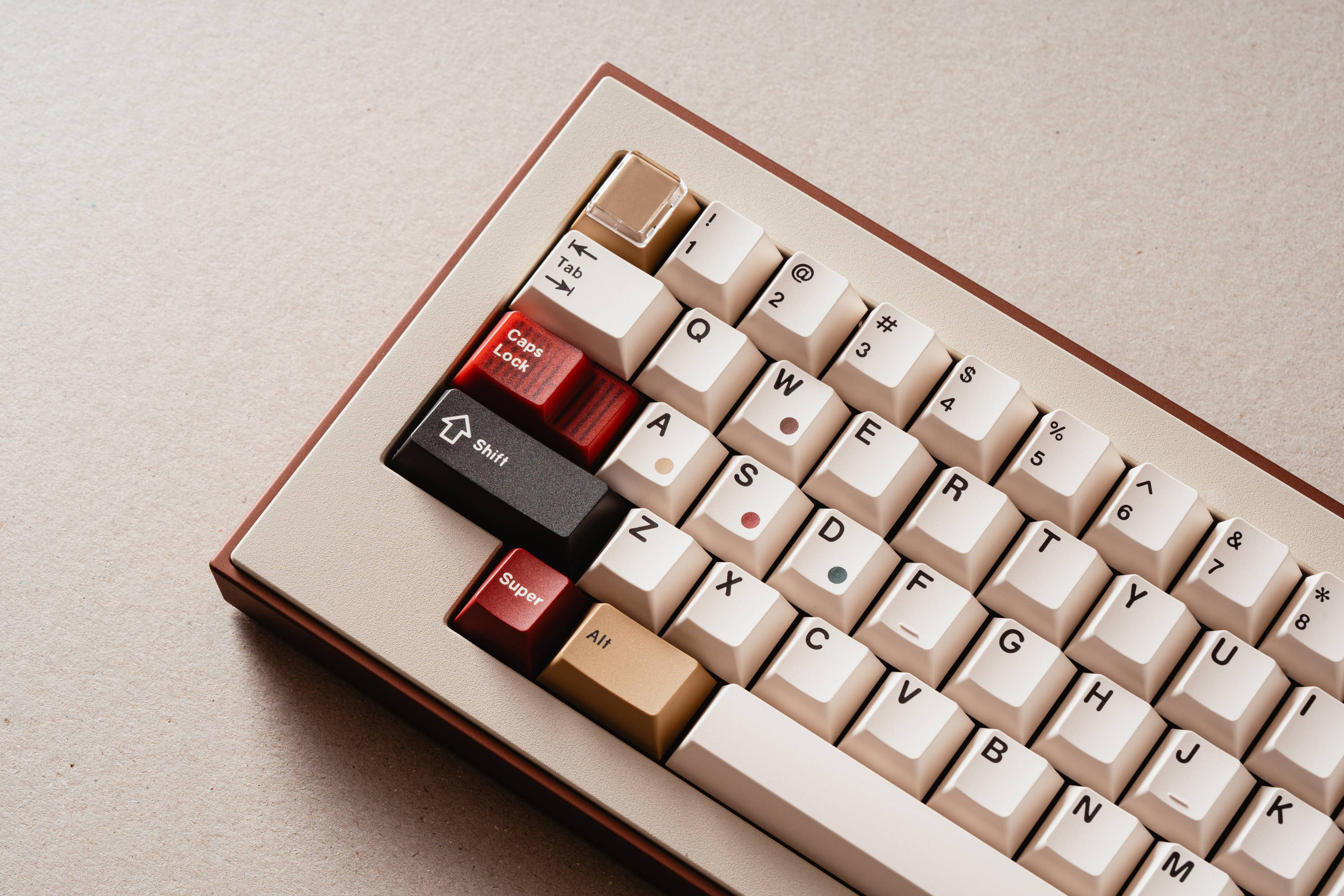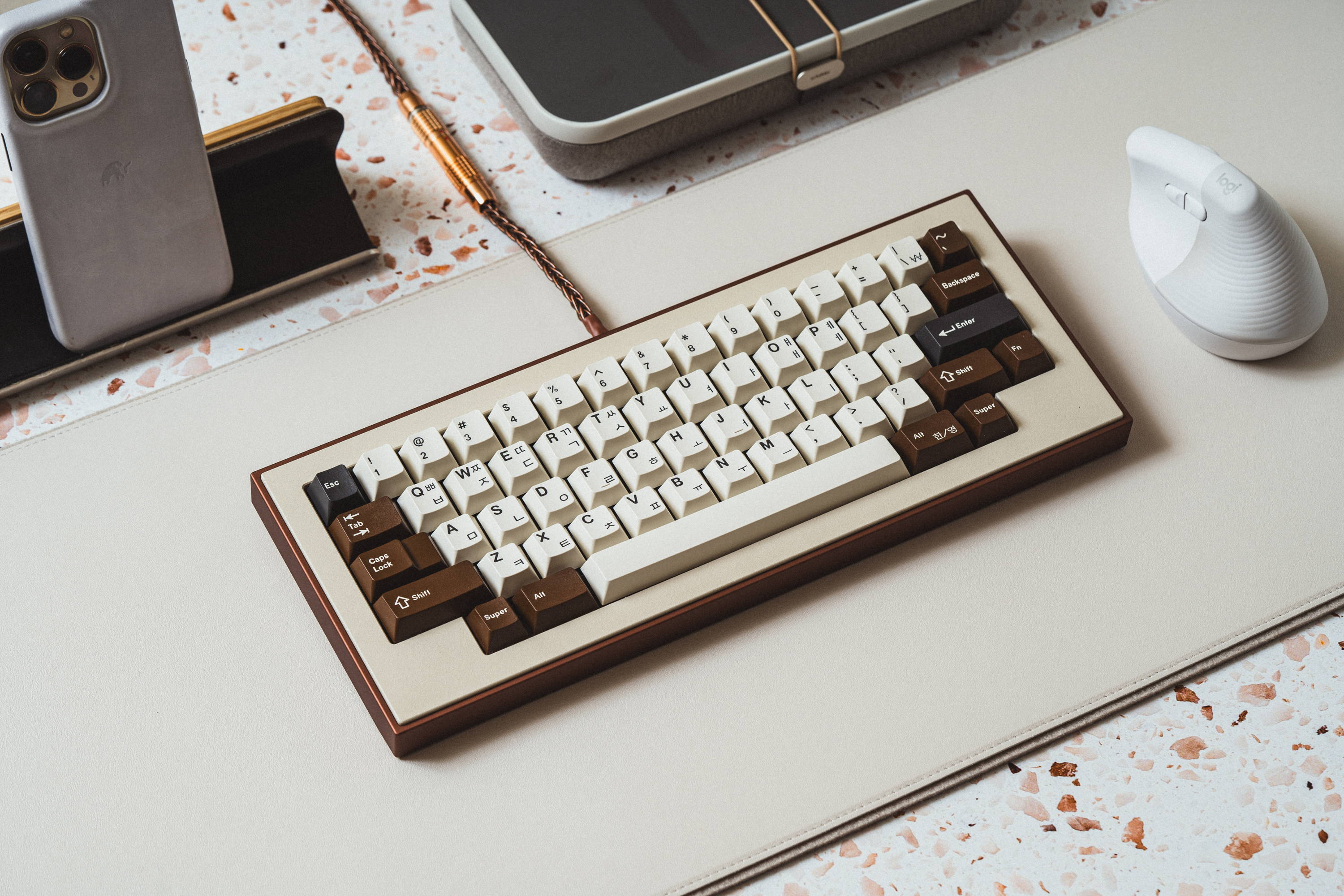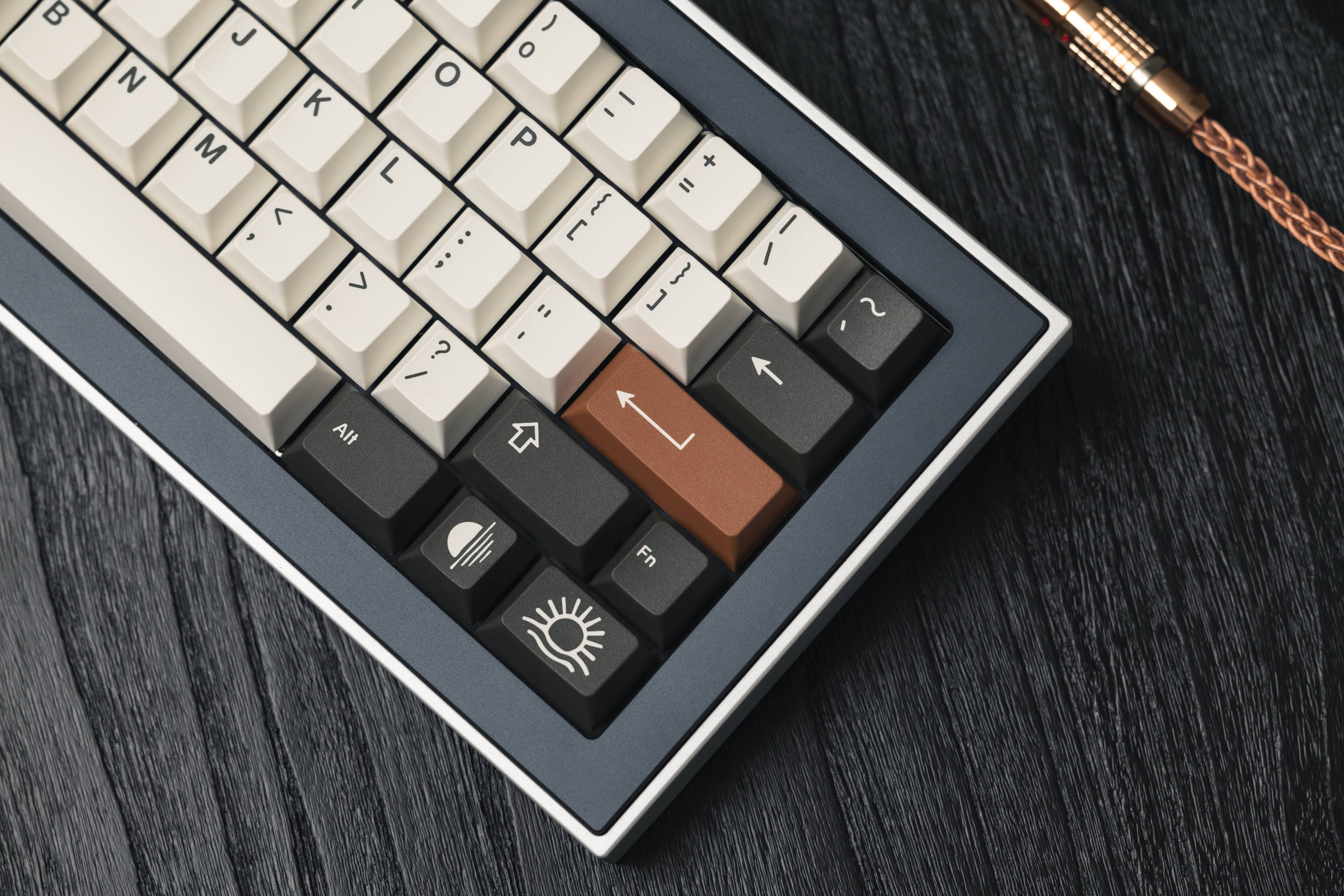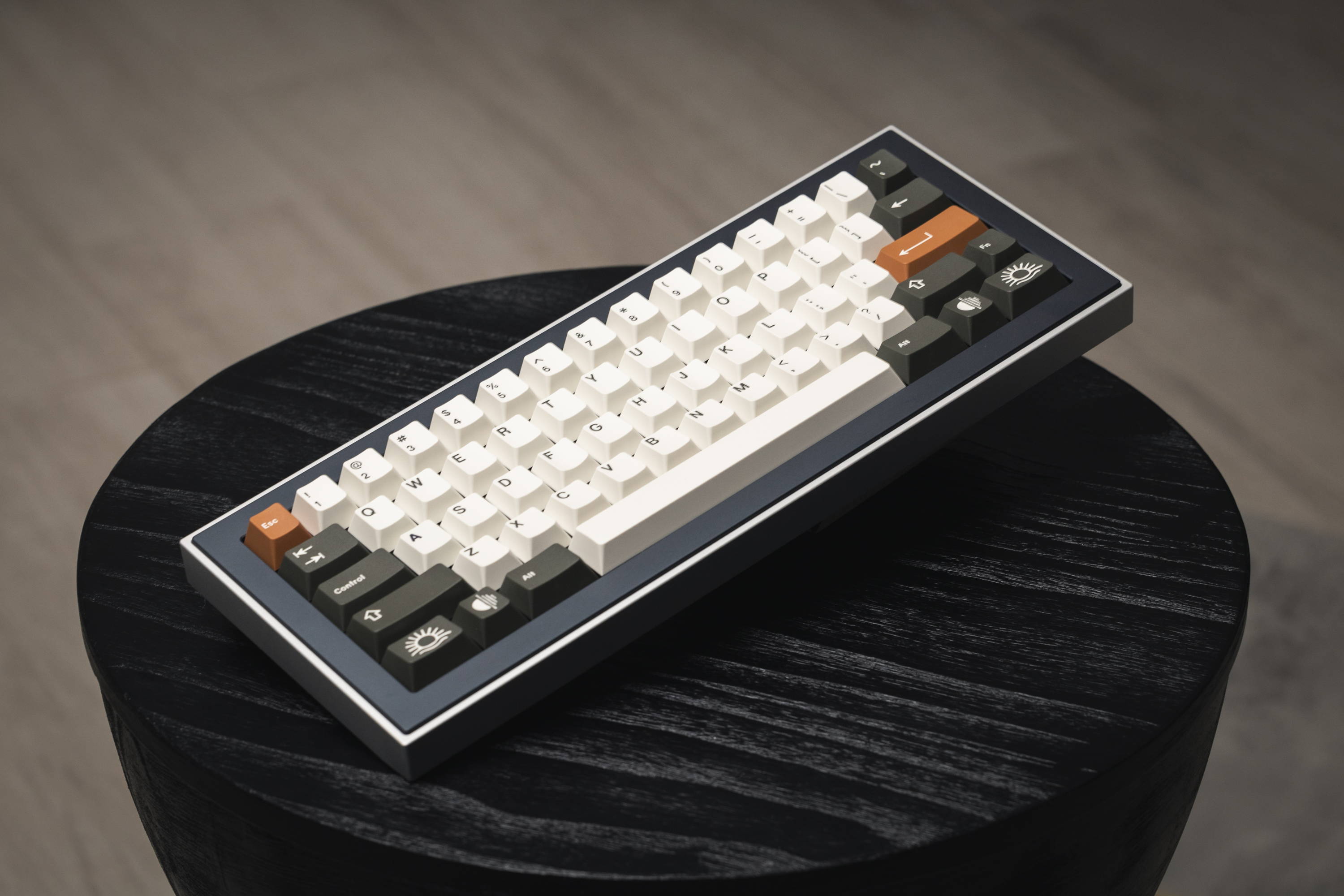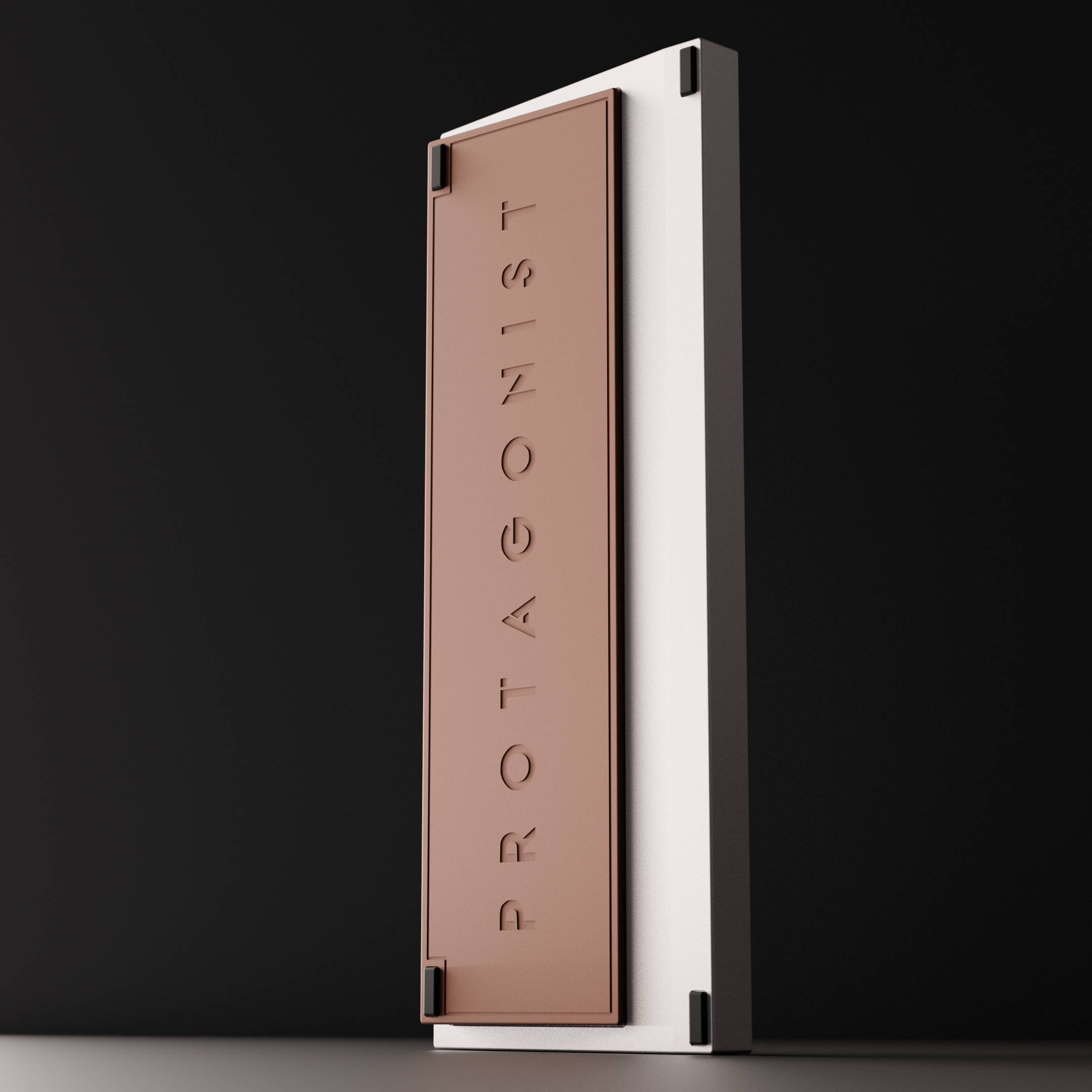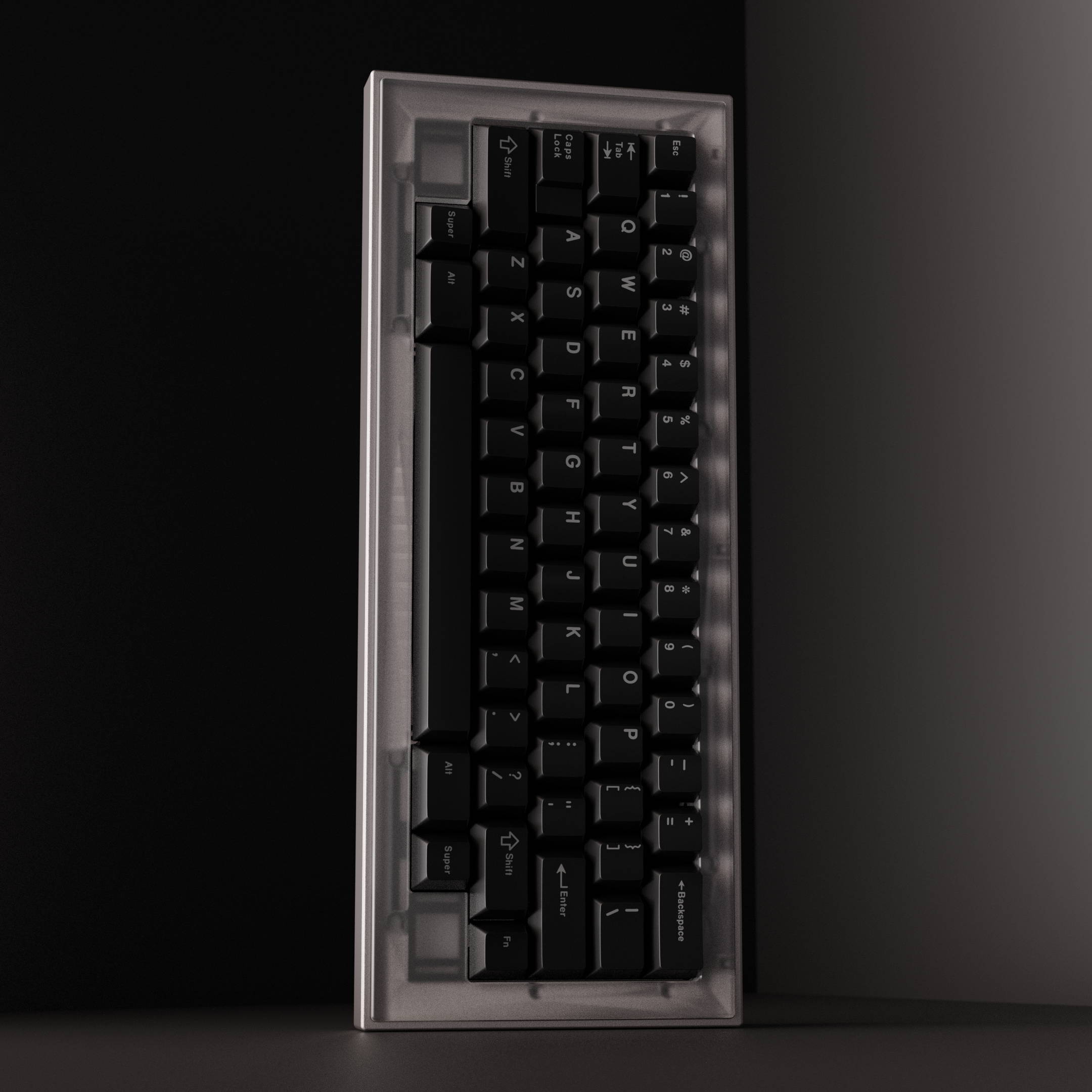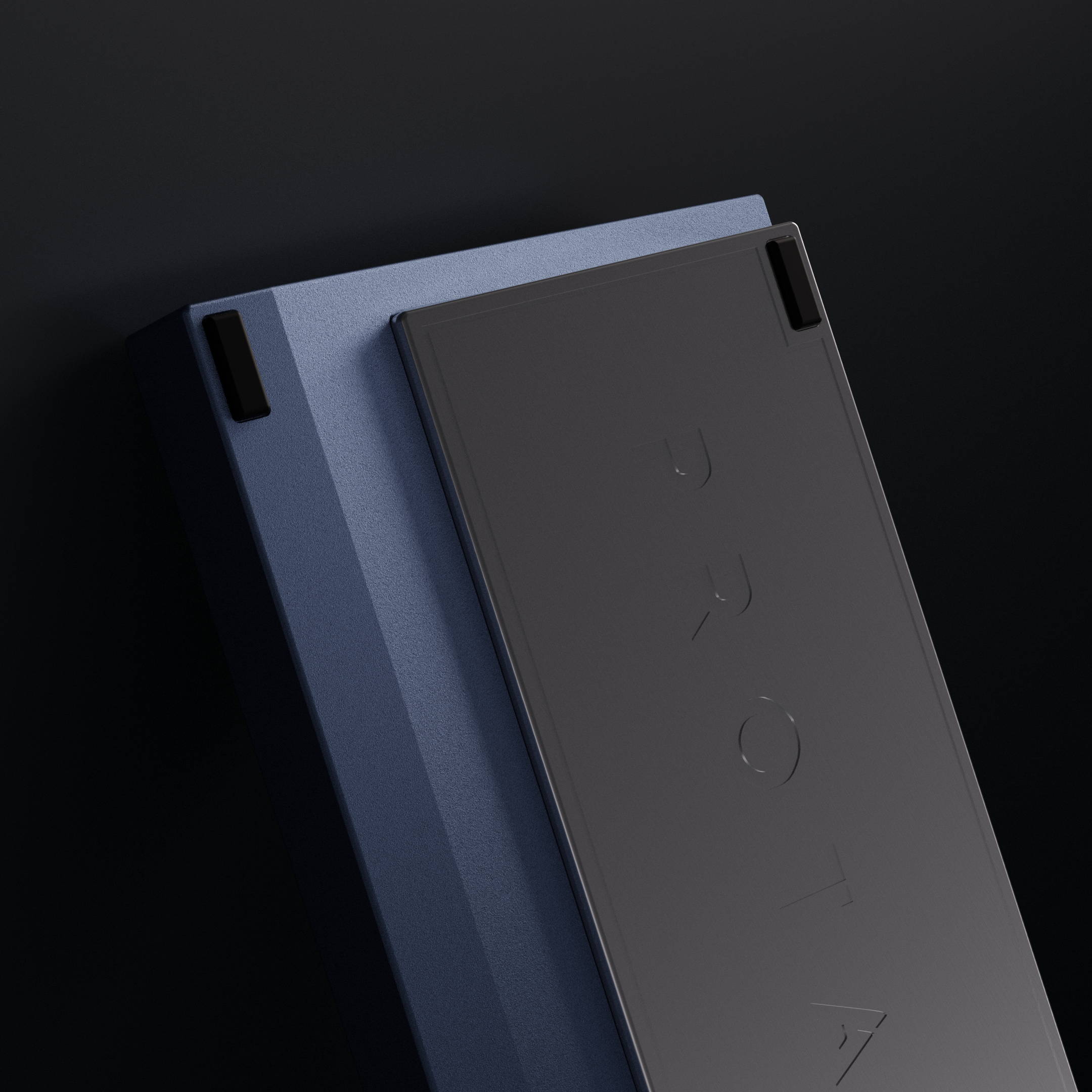 Layouts (Solder & Hotswap)
Foam Kit

(1) PE foam (1) Poron plate foam (1) poron case foam

Aluminum Plate
Polycarbonate Plate
Polypropylene Plate
Carbon Fiber Plate
POM Plate
FR4 Plate
30a Gaskets
60a Gaskets
90a Gaskets
Hotswap PCB
Solder PCB
Weights
Keyframes
Protagonist metal artisan designed by PJ Aiglatson Studio
Protagonist genuine leather wrist rest designed by Turbulent Labs
Matching anodized and Cerakoted cables
Wired In 'Ally' convertable screw / artisan tray
Fade switches designed by BowlKB, manufactured by Gateron